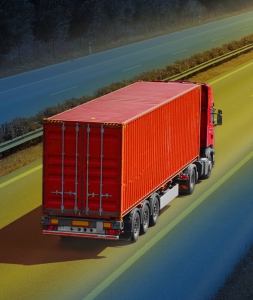 Truck drivers sacrifice a lot by spending so much time on the road. They are away from their families, often work alone, and work unusual hours to meet shipping demands. This can result in exhaustion, anxiety, and fatigue. With fleets focusing so much on driver safety, they sometimes overlook their drivers' health. Of course, fleets can't afford to let up on their safety initiatives, which puts them in a difficult position. Many are left wondering how to balance driver safety with driver wellbeing.
How GPS Tracking Benefits Truck Drivers
Drivers and fleet managers face significant challenges on a daily basis; one solution that solves both safety and wellbeing concerns is GPS tracking. With GPS tracking, fleets and drivers reap the following benefits:
Improved driver safety. GPS tracking can provide a significant amount of insight into drivers' habits behind the wheel. Fleet managers can use this information to influence their driver safety programs to ensure maximum driver safety while on the road. GPS tracking also gives drivers greater accountability and encourage them to follow the speed limit, brake slowly, and engage in other behaviors that prevent accidents.
Enhanced driver productivity. GPS devices locate the fastest routes to allow drivers to reach their destination(s) in record time. This also minimizes fuel consumption and the associated expense. While completing jobs faster means getting home to friends and family sooner, fleets can capitalize on GPS tracking data. Some companies reward drivers by taking the money saved on gas and allocating it as a bonus to the drivers. This encourages continued productivity as well as boosts morale.
Job security. With drivers getting to destinations faster, they are often able to pick up additional routes. More work means more money flowing into the fleet and the drivers' pockets. This also means greater job stability, which equates to happier drivers.
Better job training. With the ever-problematic driver shortage, fleets are hiring drivers with less experience to bridge the gap. This means the drivers are less familiar with routes, which can make them feel insecure and take longer to complete than experienced drivers. With GPS tracking, they can feel confident in their route. GPS tracking can also improve route safety for newer drivers as the device can alert them to driving hazards like upcoming inclement weather or traffic incidents.
Fleets need a GPS tracking solution to ensure a safe and happy fleet. If your existing GPS solution is insufficient or if you aren't sure where to begin your search, DriverCheck can help. Our GSP tracking solution includes a robust package of comprehensive services. Contact us to learn more.