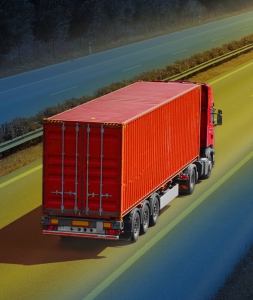 With the driver shortage not showing any signs of slowing down and ever-increasing costs, fleet managers need to be creative and proactive in their efforts to improve cash flow and profits. The following are several methods fleets can employ to cut down on unnecessary costs as well as improving incoming funds:
Optimize driver routes. GPS tracking provides numerous benefits for fleets. When it comes to the fleet's bottom line, however, harnessing the power of GPS is undeniable. Fleet managers can identify the optimal routes for faster deliveries as well as alternate routes when accidents or construction are gumming up highways.
Use fuel cards. Many fuel cards offer discounts at the pump as well as for certain maintenance costs such as oil changes. They also provide itemized reports on how drivers are using the cards, which can allow fleet managers to set restrictions. This can prevent unauthorized use of the cards or falsified expense reports.
Proactive preventative maintenance. Changing oil, checking tire pressure, changing tires as needed, and replacing breaks can keep trucks functioning and on the roads. Roadside repairs always cost more than addressing an issue in a maintenance garage before it becomes an expensive problem.
Reduce idling. One hour of idling can consume as much as half a gallon of gas. With fuel prices representing a significant portion of a trucking company's budget, fleet managers and drivers need to find ways to cut down on idling. Telematics data can provide insights into common sources that cause idling as well as drivers who idle more often than average.
Focus on positive behaviors. GPS telematics can identify unsafe and costly driving behaviors such as hard braking or speeding. It can identify safe drivers as well, which gives fleets the opportunity to recognize these individuals. Positive reinforcement as well as incentives for safe driving can boost fleet safety and reduce costly incidents on highways.
GPS tracking and telematics can provide insights that make implementing changes easier as well as evidence-based. Improving cash flow while reducing risks is vital for any fleet to remain in business. Contact the experts at DriverCheck to learn more about how GPS telematics can help improve your fleet.