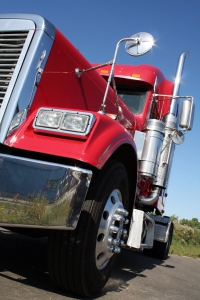 With the expiration of the Automatic On-Board Recording Device (AOBRD) grandfather clause, all fleets must now comply with the Federal Motor Carrier Safety Administration's (FMCSA's) electronic logging device (ELD) mandate. While many fleets may be adjusting to their new ELDs, the benefits they provide are numerous and worth exploring.
The biggest hallmark of ELDs for fleet managers is data. Harnessing the power of telematics data can help fleet managers in the following ways:
Enhanced safety initiatives. ELDs provide insights into several factors that affect safety such as driver behaviors, maintenance needs, and more. Knowing where to target their focus allows fleet managers to make smart, data-driven changes to keep their drivers safe.
Better time management. The hours of service (HOS) regulations limit drivers to how many hours they can drive per day. Telematics can maximize their time by identifying the most direct routes by avoiding upcoming accidents, roadblocks, and more to ensure high-priority or time-sensitive cargo arrives on time.
Alert system for superior preventative maintenance. Fleet vehicles receive regular maintenance on a rotating basis to ensure tires, brakes, lights, tubing, and more stay in good working order. However, wear and tear isn't always predictable. Several factors can contribute to slower or faster degradation. This means fleets may be replacing parts too soon or too late despite adhering to the recommended manufacturer's schedule. With telematics, fleets receive diagnostic alerts to let fleet managers know the up to date status of their trucks.
Reduce operating costs. Fuel is a huge expense for fleets and telematics can help find ways to reduce how much fleets spend on it in a variety of ways. From locating detours to avoiding accidents to identifying excessive idling, fleets can reap huge fuel cost savings with telematics data.
Gamification to achieve safety goals. Identifying unsafe drivers is only part of the battle. Fleet managers can ease driver acceptance of telematics data by providing rewards or incentives to drivers who improve their safety ratings the most or achieve the greatest fuel efficiency.
While ELD compliance is now in full effect for all commercial fleets, not every device provides the same services and benefits. Fleets should invest in technology that not only meets FMCSA standards but also provides superior telematics data for better safety, operational efficiency, and cost savings. Contact the experts at DriverCheck to learn more about our telematics solution.