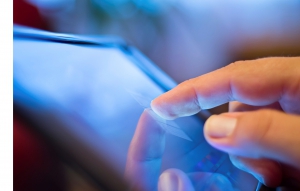 Fleet owners can no longer afford to drag their feet with regard to electronic logging devices. Though a few narrow exemptions have been made for yard-move and change of duty status, the vast majority of the mandate goes into effect December 18, 2017. With less than two months remaining, drivers and fleet compliance managers need an ELD solution that's both easy to learn and affordable.
Yet finding a user-friendly, cost-effective device that complies with FMCSA standards can prove challenging. Not all ELDs provide the same features, and some fail to meet even the most basic federal requirements. Other devices offer so many features that the complexity of the system is both overwhelming and highly inefficient. Beyond this, many systems are prone to user error.
At DriverCheck, extensive research has led us to best-in-class solutions when factoring simplicity, effectiveness, ease of implementation, cost of implementation, FMCSA compliance, reliability, and other key metrics. While many ELDs operate on drivers' phones, our solution provides a dedicated tablet. Smartphone apps may seem convenient, but compatibility, reliability, and even screen size can make these solutions significantly less effective than their tablet counterparts. Beyond this, transmitting ELD data via smartphone requires data service usage, potentially incurring additional fees and dramatically reducing battery life.
The ELD sets up with a small receiver in the vehicle diagnostic port. This communicates with the tablet via Bluetooth, automatically recording the driver's hours of service. The third piece of the compliance puzzle is an online dashboard that automatically records data and issues notifications via text or email when a driver is at risk of violating safety regulations. The dashboard also provides full telematics allowing fleet managers to send messages to drivers, file IFTA reports with ease, and review two years' worth of historical information such as driver behavior. To learn more about ELD compliance and implementation as well as other driver monitoring tools, contact the experts at DriverCheck.