Here are five important reasons your drivers should be regularly refreshing their skills with online training: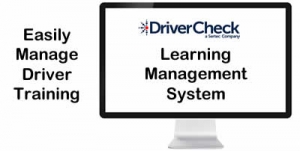 Drivers review safety fundamentals—before bad habits take over.
Drivers learn to control anxiety and negative feeling while behind the wheel.
Drivers learn the importance of asking "What if?"
Drivers practice making sudden decisions—before they have to do it for real.
Drivers learn to avoid a collision, regardless of who is at fault.
Online driver training is especially beneficial for service, technical, and delivery businesses whose employees regularly drive company vans, straight trucks, or other vehicles in highly congested urban environments. These drivers seldom have the type of rigorous driving training that is required by drivers who operate larger vehicles and need CDL certification.
DriverCheck's online training teaches your employees how to be responsible drivers, and take all necessary precautions when operating a commercial motor vehicle. Such driving behaviors protect everyone on the road, as well as your business's reputation.  In fact, one of DriverCheck's modules—entitled Driving Your Brand—specifically addresses the vital issue of brand promotion and enhancement. When your drivers are on the road in a company vehicle, they are the company.
DriverCheck's  online training modules are part of a Learning Management System that allows company managers/supervisors to quickly and easily assign training and track results.  Contact us today to learn about our online training solutions.