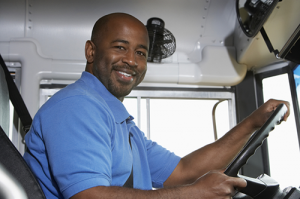 Have you made an effort to show your drivers you care about them?
Many of your best employees work long days and spend a lot of time on the road, away from their families, to help your business succeed. Make sure they know how much they mean to you.
Driver incentive programs can help. Try giving gift cards based on incentives, or reinvesting money from fuel savings back into your employees. No matter what program you use, it should be attainable and easily measured for best results.
Allowing employees to stay in touch with family and friends while on the road is another great way to show appreciation. Giving your drivers smart phones or tablets to communicate with important people in their lives is a big benefit that goes a long way.
Also, never forget to ensure your employees feel properly trained. It's an invaluable way to let them know you care about their safety, well-being, and overall success. To learn about online training, click here.