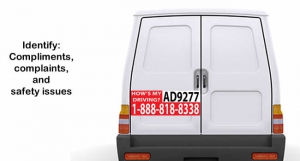 There are a number of steps commercial drivers can take to improve safety practices, and even more strategies available to transportation executives. Learning about new strategies for implementation and regulation of safety practices is critical to controlling costs and improving the quality of the work environment. Here are a few of our most popular blogs on these topics:
How Most Commercial Vehicle Collisions Happen
Without Driver Monitoring, Your Fleet Is Exposed
Seven Driving Tips for Truckers
3 Ways a Vehicle Monitoring System Will Save Your Fleet Money
Fleet safety and driver monitoring are long-term efforts that require ongoing refinement to reach a point of optimization, but improvements to operational excellence and cost control quickly become evident. To learn more about best practices to enhance fleet safety, visit our blog again soon, or contact us.