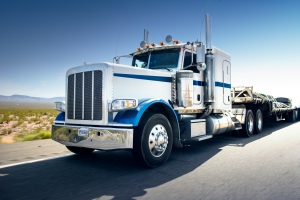 The electronic logging device (ELD) mandate has warped the perception of telematics for many fleets. Some are coming to view telematics and ELDs as synchronized technology, but this isn't the case. While ELDs do provide telematics data, telematics uses go beyond hours of service (HOS) compliance. The trouble is getting the industry to realize this.
In a recent survey, 28% of respondents indicated that the top perceived benefit of ELDs is a reduction in compliance violation risk with 20% looking forward to eliminating manual processes. When asked about telematics in general, 46% indicated the top benefit is peace of mind regarding vehicle locations followed by improved routing and dispatching efficiency at 32%.
Where the statistics become concerning is responses regarding driver behaviors. The ELD mandate went into effect at the end of 2017. Since then, the focus of telematics has shifted to ELDs over driver behavior. Fleets decreased monitoring driver speed (down 18%), hard breaking (down 12%), and maintenance needs (down 10%) while others are overlooking vital features that can save money. For example, only 29% of fleets use telematics to monitor fuel consumption despite fuel being the second largest expense in the industry.
How to Utilize Telematics for Improving Driver Retention
The biggest disconnect the survey revealed is between the benefits of rewarding driver improvement and how many fleets use telematics for that purpose. For example, fleets reported the following about rewarding driver behavior:
More than 50% of fleets indicated rewarding driver improvement resulted in reduced safety violations
52% of fleets indicated rewarding driver behavior improved retention efforts
57% of fleets reward truck drivers for good performance
Given the fact that the majority of polled fleets already reward drivers for good behavior and reported that recognizing good job performance improved driver retention as well as made drivers safer, it is surprising that 43% don't use telematics to measure their behaviors behind the wheel.
Many fleets invest in telematics for the purpose of compliance, but that is only a fraction of what telematics can do. The driver shortage is hitting fleets hard and many are utilizing several tactics to try to attract new talent and increase retention:
58% increased driver pay
36% revamped and improved their benefits offerings
41% intend to upgrade their equipment within the year
Given that rewarding driver behavior improves retention, it is well worth the effort to utilize telematics to that end. Many fleets already need telematics for ELD compliance; it's a simple matter to look at the other data regarding driver behavior. If your fleet is struggling with driver retention, DriverCheck can help. Contact us to learn more about our comprehensive telematics solution.